Keep Your Car Safe from Hacking
Each year there are more vehicles added to the yearly line up and many are packed with some impressive technology. This 'smart' technology can leave you and your vehicle vulnerable. Not many people are aware that vehicles can remotely be hacked. Cyber security is a real threat. This can occur through your vehicle's wireless communication system. It can also occur through a device like a smart phone that is connected to Bluetooth in your vehicle. There isn't one make or model of vehi...

How To know It's Time For An Oil Change?
You've probably been taught that you should bring your car into a shop for an oil change every three months or every 3,000 miles. While that is certainly not a bad thing, most modern vehicles don't need oil changes that frequently. Automobile technology has changed a lot in the past five decades or so, and now most newer cars can go for 5,000 or even 10,000 before their oil needs to be changed.
Since you probably don't need to adhere to the rule of three months or...

Lexus is Creating a Fast Hybrid for 2019.
A recent announcement was released by Lexus regarding some of their upcoming 2019 models. In September, a newly update version of a hybrid is going to be part of the lineup. Faster and more efficient than previous models, the Lexus ES will be able to achieve forty-four miles per gallon for fuel efficiency and three-hundred horsepower. This ES sedan is a mid-sized luxury vehicle that packs a lot of punch and plenty of attitude. It is sporty but still very classy. This model was available in previous years, but this year's Lexus ES has seen a few updates both inside and out. Consumers are going to love that the 2019 ES will feature a ten percent better fuel efficiency rating. The horsepower has increased as well, road handling is a bit more comfortable and the size of the vehicle ha...

Which Lexus Now Seats Seven?
Finding the right vehicle for your family isn't always easy, especially if you're looking for a model that has a large amount of seating available. If you've been searching for a luxury SUV that offers plenty of space for guests, pets, family members, and luggage, you're in luck. Lexus offers a number of models that are perfect for anyone who needs extra room in their vehicle. With the Lexus GX model, you'll be even more satisfied because this particular SUV offers seating for up to seven people.
The Lexus GX is known for being a spacious luxury SUV. In addition to looking sleek and sophisticated on the outside, it's also got a fantastic interior designed to keep you comfortable while you drive. Enjoy second-row captain's seats for additional comfort for you an...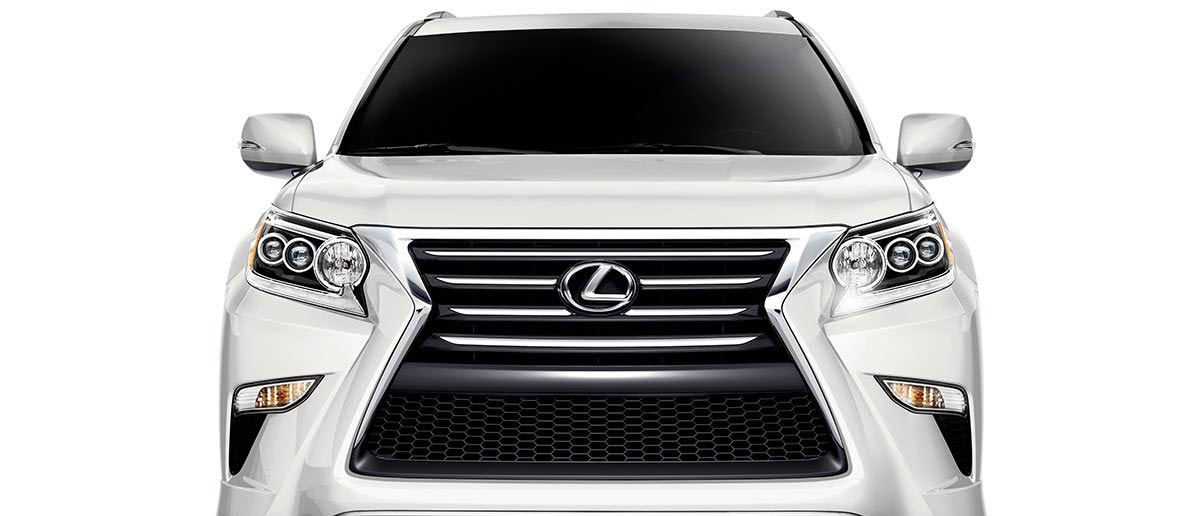 What Are The Features Of The 2019 Lexus ES?
If you look around carefully, you might just notice that there are far more Lexus ES models on the road than in previous years. The best-selling luxury sedan has been in production since 1989. The ES model is now in its sixth generation. The reason for its popularity is because of a strong reputation that Lexus has created for being a company that builds reliable transportation that is comfortable with exceptional luxury style, while maintaining price-points that most people would consider reasonable. The understated elegance and pure luxury is among the reasons why most ES buyers tend to choose a Lexus to begin with. As the company goes into its seventh generation in September, for the ES model, there is excitement about the changes ahead and all the newness that the 2019 model will bring...

Will Apple CarPlay be available in the 2019 Lexus ES?
Will The 2019 Lexus ES Have Apple CarPlay?
Our smartphones have become an essential part of our daily lives. Like the radio, TV, and PC before them, they have been integrated into our society and culture. Car sound systems have also evolved and changed our driving experience. From simple AM radios to complex infotainment systems, they continue to do more every year. Apple CarPlay has become a favorite feature of modern infotainment systems, but Lexus has yet to get onboard with this trend. Read on to find out if this will change for the 2019 models.
What is Apple CarPlay?
It's probably safe to assume that everyone knows what an iPhone is at this point in history. They have been the hottest-selling phones for over a decade...

Introducing the First Ever Lexus UX
What's New On The Lexus UX?
If you want something truly new and different, the Lexus UX is that crossover. A bold Urban Explorer design sets it apart. The automaker calls it a new gateway to the brand.
Making a statement, a Lexus spindle grille has a block-shape mesh pattern with individual metal elements which change in shape. This creates a three-dimensional appearance even when standing still. A distinctive night time signature is another calling card of this new crossover. Full-width tail lights include 120 LEDs, tapering in the center to just 3 mm thick. Up front, the headlights have a Lexus L-shaped lighting pattern. Running lights follow an arrowhead pattern.
The first compact luxury crossover by Lexus, the UX is als...

Lexus Tops J.D. Power Vehicle Dependability Study
Lexus has definitely earned some bragging rights. In its seventh win, the brand once again leads the JD Power Vehicle Dependability Study. There are four top-ranked models and several others that are highly ranked.
Lexus is known for offering a bigger value at a lower price. This dependability prize demonstrates that the value will last a long time.
Consumers had to rate their cars on a long list of 177 points. These covered the exterior, including such things as headlights and heated side mirrors. They rated how the HVAC system and entertainment system performed, noting specifically the responsiveness of each dial and function. Interior amenities and seat comfort were included in the long questionnaire. Owners rated the driving experience a...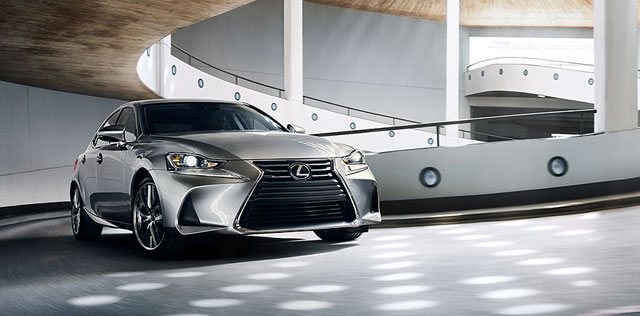 Which Lexus is in the Black Panther Super Bowl Ad?
The commercials that air during the Super Bowl attract just as much attention as the game each year due to the unique storylines of each ad. Lexus released a Black Panther Super Bowl ad that highlights the 2018 Lexus LS 500 F Sport where it shows off its sleek exterior that looks fierce and intimidating. The 30-second ad aired during the third quarter of the Super Bowl game on February 4th between the New England Patriots and the Philadelphia Eagles.
The commercial highlights a luxury sedan that is available to the public in February and features Chadwick Boseman as the Black Panther in the Marvel superhero movie Black Panther. The commercial shows the Black Panther laying on top of the Lexus LS 500 F luxury performance coupe that is racing at high speeds in a tunnel before the driver and ...

Which Lexus Models Have Enform?
Technology has completely revolutionized our lives in recent years, changing everything from the way we interact with products to the way we communicate with each other. In this sense, technology has also pervaded almost every aspect of our cars. Most all newer model vehicles now feature a high-tech 'infotainment' system that can be used for everything from listening to music to getting driving directions and talking on the phone. However, the outstanding Lexus Enform system takes things even further by offering a whole array of intuitive features and technology designed to ensure you stay connected and provide an enhanced driving experience.
Lexus Enform: Seven Levels of Service
Lexus Enform is far more than just your average infotainment system. Instead, it offers up to seven different ser...