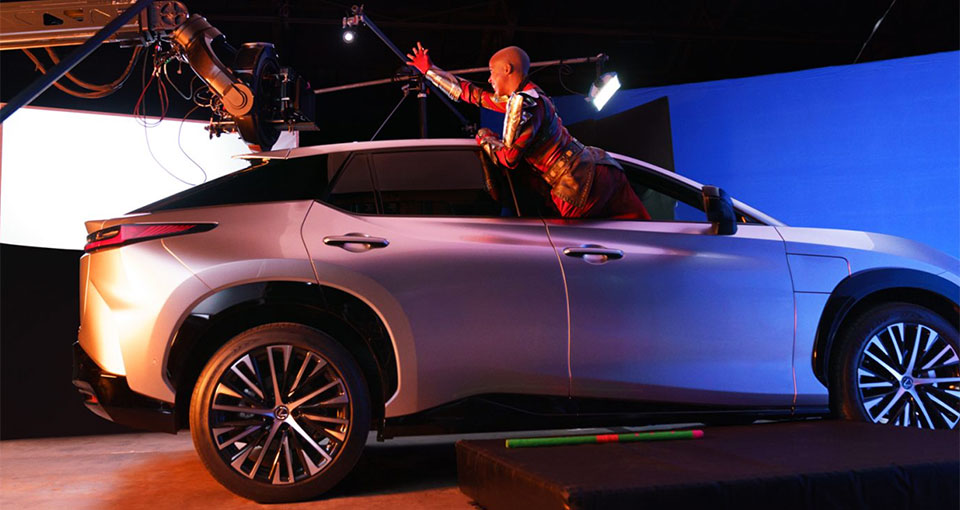 In a new commercial, Lexus partners with the Marvel Black Panther Franchise. It shows off its luxury car. The Lexus RZ is a sleek and stylish car. It is perfect for a luxury getaway.
Wakanda is the backdrop for the commercial. It has beautiful landscapes and impressive architecture. The Lexus RZ is the perfect car for a luxury escape, and Wakanda is the place to experience it.
Lexus and the Marvel Black Panther Franchise Are A Perfect Match As the release of the new Black Panther movie draws near, excitement is mounting. One of the most anticipated aspects of the film is the return of the Lexus LC, which made such a splash in the first movie. This time around, the RZ will appear, and fans eagerly await the chance to see it on the big screen.
The Lexus partnership with Marvel helps the brand to capitalize. The automaker will enjoy the success of the Black Panther franchise. The commercials and promotions for the new movie are sure to be a hit. The Lexus LC and RZ will likely see a boost in sales as a result.
In 2018, Lexus participated in a Super Bowl LII commercial. It was created by Marvel Studios for the film Black Panther. The spot was called Long Live the King. It paired the 2018 Lexus 500 F SPORT with the Black Panther. The character was played by Chadwick Boseman.
The ad aired during the Super Bowl.
The commercial was well-received, with many people calling it one of the best of the night. It was praised for its stylishness. It integrated the Lexus car into the storyline of the Black Panther movie.
Fans of Lexus and Marvel can ride with Wakandan warriors as Lexus debuts its new campaign. It includes the video called An Electric Future. It features the first-ever battery-electric vehicle.
Lexus has partnered with Marvel Studios. for the third time to launch a marketing campaign. The campaign marks the largest-ever marketing investment in a theatrical release. Elements of the campaign include print, digital, and social media ads.
Visit Our Dealership in Springfield, MO
Are you a fan of Black Panther? You will want to check out the new Lexus and Marvel Studios ad. The commercial features a car chase scene inspired by the movie, and it will get your heart racing.
Are you interested in learning more about the Lexus and Black Panther commercials? Visit our dealership in Springfield, MO. We will answer any of your questions and show you the car in person.