Where Can I Trade in My Car Near Springfield?
If you've decided that now is the time to get a new car but want to make it affordable, let us help. At our dealership, we offer customers the opportunity to trade in their vehicles to help offset the cost of a new car and get rid of their old one as conveniently as possible. For your benefit, a trade-in can be done for either a new or used car. It's also a very easy process.
All you need to do is get a quote for your car to find its current value, select a car you'd like to trade in your existing car for, and sign the papers to make the deal go through. As if this doesn't sound enough, there's more to sweeten the deal. If you have previously leased or taken out a loan on your existing car, you don't need to wait until the loan or lease is paid off to invest in a new vehicle. Sometimes, you can pay off your existing loan through the trade-in. But even if the trade-in doesn't fully cover the cost, you can simply apply the balance to your new car's lease or loan.
How Much is My Car Worth?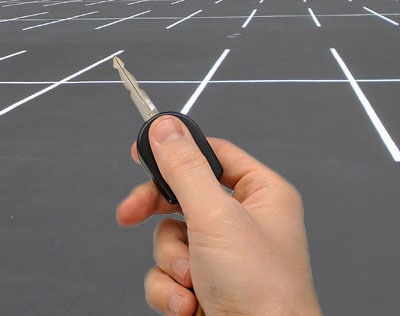 By now, you're probably thinking that trading in your car sounds like a good deal. But then, naturally, you'll want to know how much your car is worth. A car's trade-in value is determined by a number of factors. These include the make, the car's mileage, the model, its depreciation, the trim level, the car's extra features, and more. It would be impossible (or at least take a long time) for you to figure out these calculations on your own. Fortunately, we can help you out.
Keep in mind that the more specific you can be the better, as that will provide you with the most accurate estimate. This rough estimate will give you the information you need to help make an informed decision.
What Can I Trade My Car in For?
Perhaps you have been eyeing the stylish and luxurious LX or RX, and you feel that now is the time to make it happen. Or maybe you've always liked the looks of the ES and think that now, with the opportunity to trade in your car, you can comfortably finance one of these premium luxury sedans. If you see a model that you want at the time of your trade-in evaluation, let us know what you've been eyeing, and we will schedule you in for a test drive. But if you don't see the Lexus that you want right now, simply check back soon.