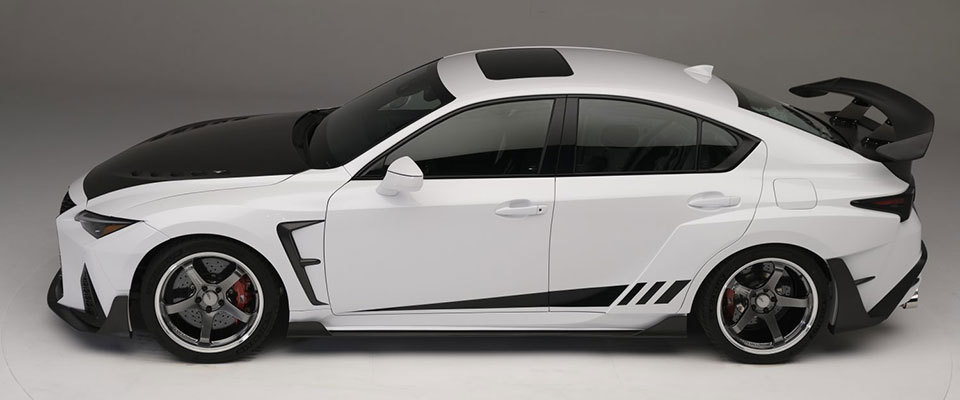 Lexus revealed five incredible custom builds at the SEMA show in 2022. Each car was designed to show off the best of what the automaker has to offer, and they were all met with rave reviews from show attendees.
It had completely redesigned the first car with a racecar theme. It featured a carbon fiber body kit, an aggressive spoiler, and a powerful V8 engine.
Next up was a vehicle that Lexus had given a street racing makeover. It had a custom exhaust system, a lowered suspension, and a suite of performance upgrades, making it one of the most exciting cars at the show.
The automaker had given one Lexus vehicle, one vehicle, a luxury treatment. It featured a leather-wrapped interior, a premium sound system, and several other luxury upgrades.
Lexus also has an offering that has been redesigned as a luxury SUV. It featured a new front fascia, a redesigned interior, and several other luxury upgrades.
Last but not least was a Lexus that had been given a sports car makeover. It featured a new body kit, a lowered suspension, and several performance upgrades, making it one of the most exciting cars at the show.
Lexus' Custom Builds at SEMA 2022
This year, the venerable IS returned. Lexus transformed a IS 350 F Sport into the DSport IS600+. The Lexus LX is a powerful SUV. It is capable of traversing any terrain. So do you trek through the wilderness or drive through the city? The LX is the perfect car for any adventure. The Alpine Lifestyle Concept is Lexus's newest build, and it's a bit more practical than its other luxury concepts. According to Lexus, this build is where luxury and adventure intersect, creating the perfect balance for those who want the best of both worlds. In addition, Lexus partnered with Cruiser Outfitters to create the ultimate Overlanding vehicle. The GX 460 build includes several features that make it perfect for off-road travel. Lexus has been hard at work developing new models, and the all-new RX luxury SUV is the latest fruit of their labor. Based on the top-of-the-line RX 500h F Sport, the new RX has been given a facelift with a violet metallic wrap and some snazzy new 22-inch wheels.
Visit Our Dealership in Springfield, MO, Today
Lexus unveiled five custom builds at SEMA 2022, and our Springfield, MO, dealership wants to show you why they're the perfect choice for your next car. From the sleek lines of the Lexus LS to the sporty feel of the Lexus RC, there's an ideal Lexus for everyone. So visit us today to learn more about these fantastic cars and take one for a test drive. You won't be disappointed.