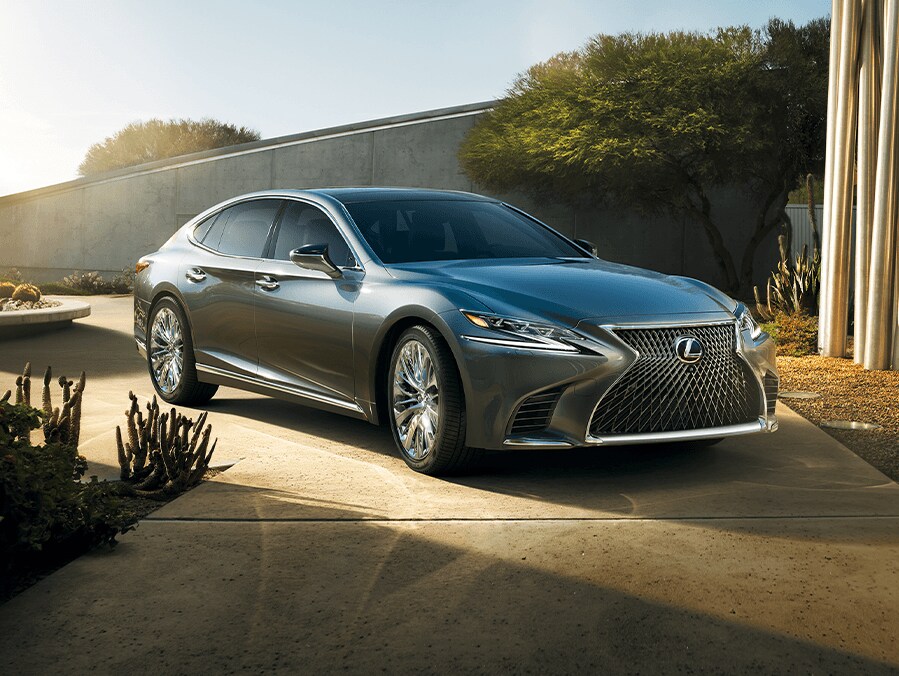 WHAT'S NEW FOR THE 2019 LEXUS LS?
For 2019, Lexus have made some additional upgrades to the LS. For starters, two packages have been updated. The Executive Package now has the option of upgrading the vehicle's exterior with 20-inch Vapor Chrome wheels. The Luxury Package upgrades the interior with options for white bone leather and art wood trim. There's a new exterior paint color available. It's called Satin Cashmere, a lustrous, metallic tan paint job that is sure to turn heads on the road. Additionally, the Lexus LS has Android Auto, Apple CarPlay and an upgraded safety system as standard equipment on all models.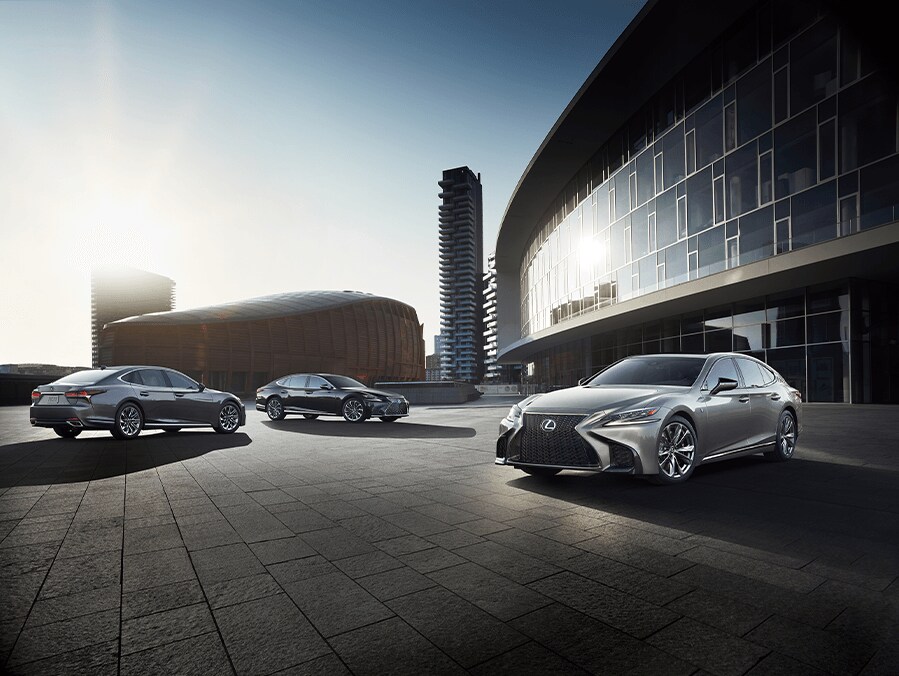 THE 2019 LS HAS AN EXTENSIVE SUITE OF FEATURES
In 2018, the Lexus LS was repackaged as the Lexus LS 500. The Lexus LS comes in three model trims. There's the base model LS 500 that comes with three different interior wood trims, a 12.3-inch split-screen display, and a comprehensive suite of safety features. The Lexus LS 500h is a high-performance hybrid that has two electric motors and a self-charging lithium ion battery. The LS 500h also comes standard with Apple CarPlay and Amazon Alexa so you're never out-of-touch with the digital world. Lastly, the Lexus LS F Sport features a custom front fascia and mesh grille. Inside the cabin, you'll find aluminum pedals, sport gauges and thicker seats. The F Sport also has a sport-tuned suspension and high performance brakes.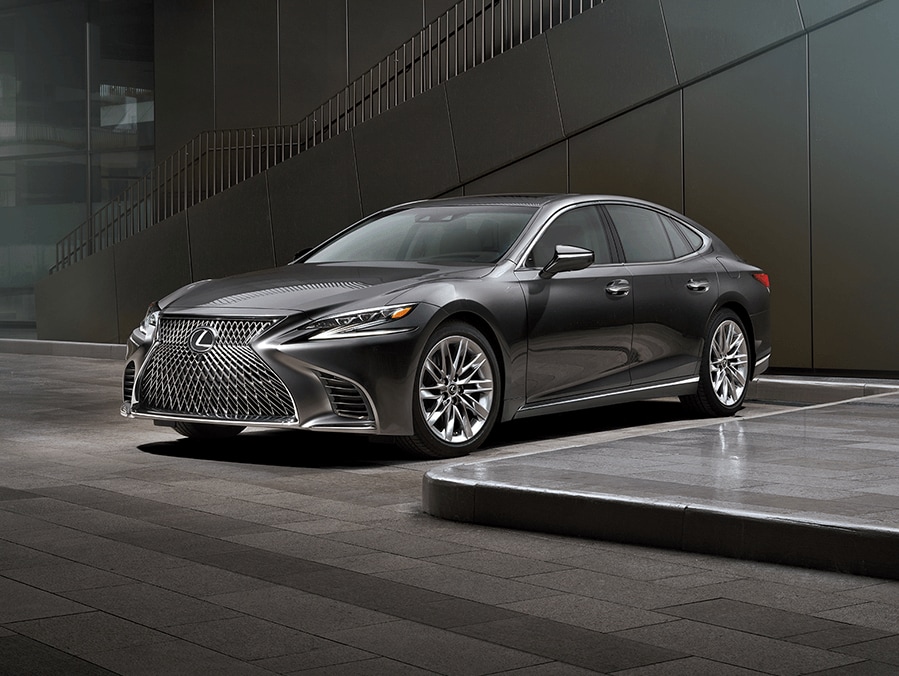 WHAT IS THE POWERTRAIN & PERFORMANCE LIKE FOR 2019?
Under the hood of the Lexus LS there's a twin-turbo, 3.5 Liter V6 engine. It's capable of achieving 416 horsepower and 442 lb. ft. of torque. The drivetrain is managed by a 10-speed, electronically-controlled automatic transmission. Drivers will delight in the seamless flow of power through steering wheel mounted paddle shifters. The LS flagship can be outfitted with rear wheel drive or a full time all-wheel drive system. The Lexus LS 500h adds two electric motors to the equation, but still manages to get 354 horsepower. It can travel from zero to 60 MPH in just over 5 seconds. The F Sport variant matches the power of the LS 500. It's capable of traveling from zero to 60 MPH in 4.6 seconds.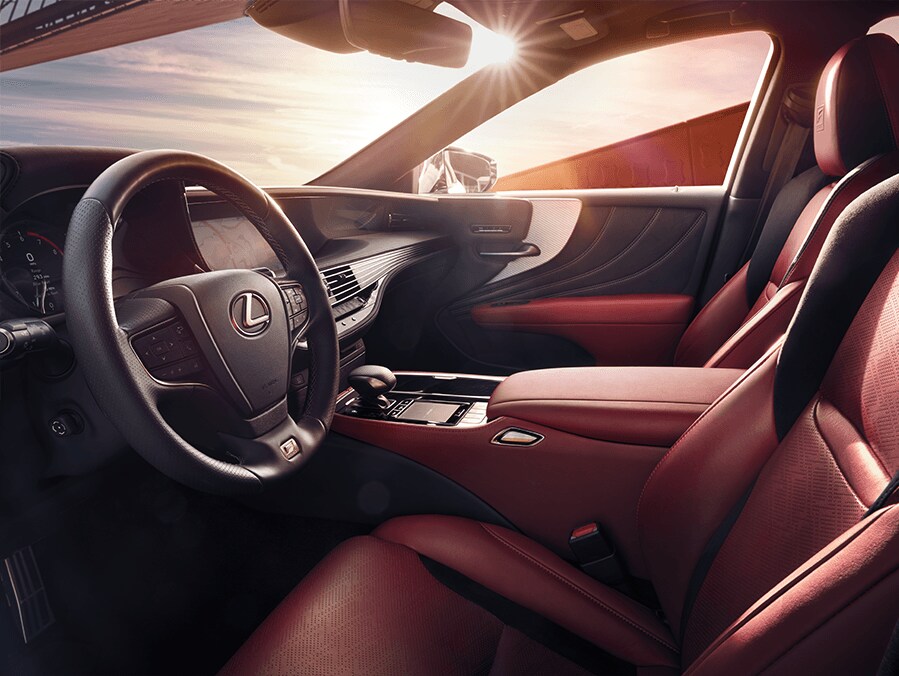 LEXUS LS IS PACKED WITH SAFETY FEATURES
The Lexus LS comes with a 10 year complimentary Lexus Enform Safety Connect system. You get roadside assistance that can automatically send help to your vehicle's GPS location. LED headlamps and LED rear lamps are standard equipment on the Lexus LS. You also get the comprehensive Safety System 2.0 which bundles advanced safety features like lane departure alerts, pedestrian alerts, and pre-collision automatic braking. One of the most intriguing safety features for the Lexus LS is an available full color, 24-inch HUD display. This feature projects vital vehicle information directly onto the windshield such as your speed, RPMs, and front cross traffic alerts.
Come out to Reliable Lexus in Springfield and see the LS in person, take it for a test drive.
2019 LEXUS LS AT RELIABLE LEXUS