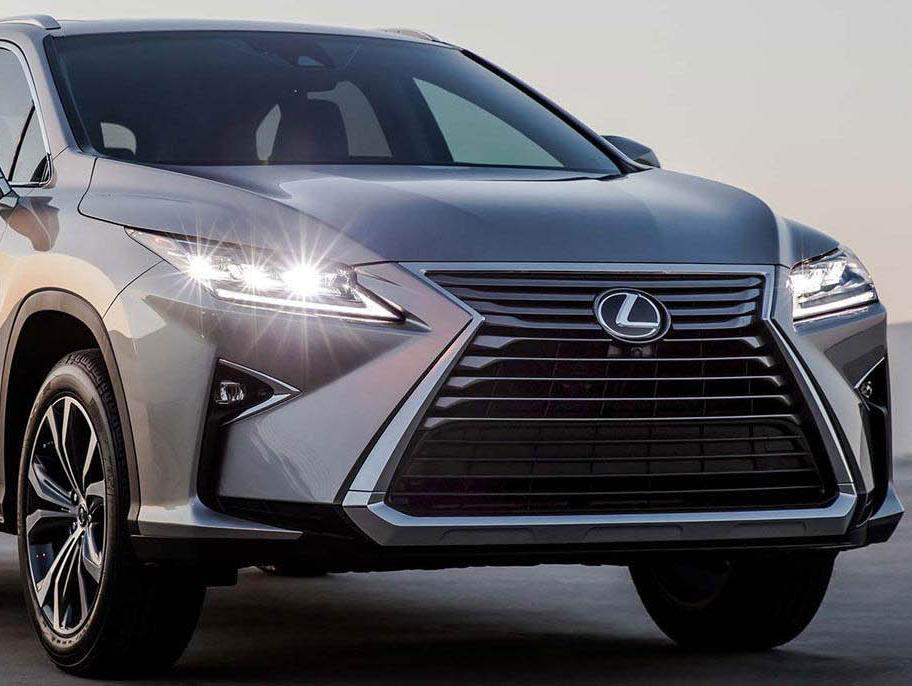 WHAT'S NEW FOR THE 2019 LEXUS RX?
Just in time for the new model year, Lexus did some quality fine-tuning to make the RX even more sculpted, luxurious, and attractive than ever before. In the latest model year, the RX comes with a chiseled and sculpted body complete with contemporary angles and curves. Under the hood it's driven by a powerful 3.5L, six-cylinder engine. Stepping inside the RX, you'll be blown away by the luxurious quality of the interior, which is filled with an array of suave safety and technology features. So come in today to take a test drive at our dealership after you read more about the updated RX. Along with safety features to keep occupants safe while driving, the RX also comes with an anti-theft protection system. A panic alarm and an engine immobilizer are other components of the security system that keep watch over your car when you're not around.
THE 2019 LEXUS RX BRINGS MANY MARKED IMPROVEMENTS
In all trim levels, there are 10 choices of exterior paint colors, which are designed to meet a range of personal tastes and preferences. There are also eight options for interior color, and you can choose from one of six styles of wheels for your RX. Standard features on the base 350 model include an infotainment system with Bluetooth and optional navigation. A backup camera is standard, and a power-operated sunroof is optional. The ample sound system features nine speakers that broadcast crisp, clear sound. LED lights make the RX highly visible. The second-level trim, called the 350L, offers even more. You have a choice of two or three rows of seats with this trim level, which gives you the option of transporting anywhere from five to seven passengers. Bluetooth and an electronic backup camera are standard, while heated front seats are optional. The 350 Sport gets a more powerful engine. Heated front seats are standard in this trim level. The sound system has nine speakers, and a backup camera is standard. Bluetooth and heated front seats are standard in the 350L Luxury. Steering-wheel mounted controls are standard, which lets you handle entertainment without taking your eyes off the road. You can upgrade to a premium sound system and other features like satellite radio if you choose. A moonroof is standard in the hybrid trim, while heated front seats and navigation are optional amenities.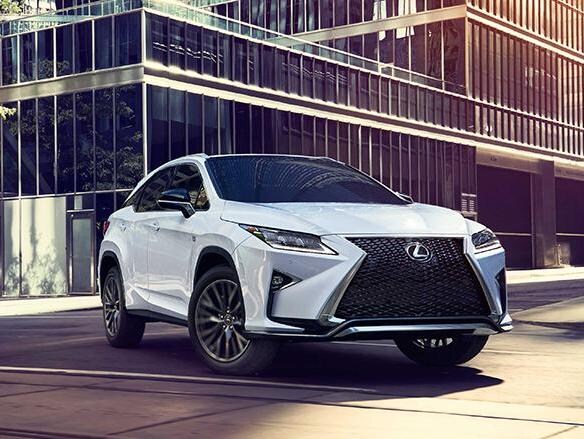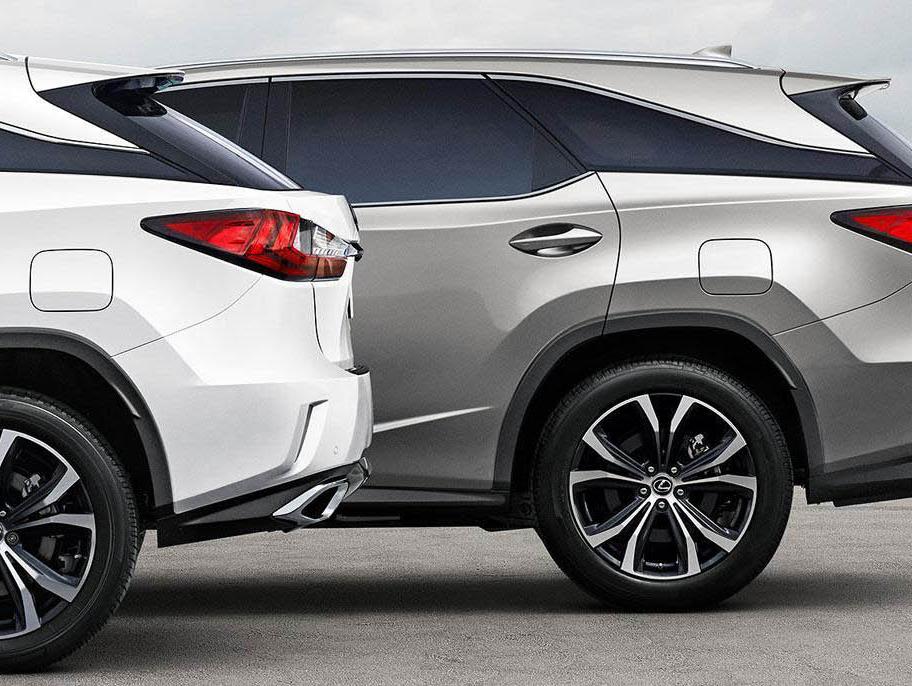 HOW FAST IS THE 2019 LEXUS RX?
The base engine in the 2019 RX is a 3.5L, six-cylinder engine that produces up to 290 HP at 6,300 RPM. The second RX engine is a 3.5L, six-cylinder engine that generates a maximum of 295 HP. The hybrid engine is a 3.5L, six-cylinder engine that produces up to 259 HP at 6,000 RPM. The engines on the RX are paired with an eight-speed automatic transmission that offers smooth gear shifting. Both front-wheel drive and all-wheel drive are available on the RX trim levels.
LEXUS RX SAFETY TECHNOLOGIES AND COMPONENTS
All trim levels of the RX offer plenty in the way of standard and optional safety amenities. The standard safety features in the RX include LED lights, which give the car a distinct appearance and help you see better. The added advantage of LED lights is that they have longer-lasting bulbs than standard light bulbs, which means you won't have to go through the trouble of replacing them as frequently. Other standard safety features include electronic traction control, which gives you an added boost of confidence driving in a variety of conditions, and a four-wheel ABS braking system. The RX is equipped with disc brakes in the front and rear, which help to stop the car quickly when necessary. A brake assist system is another standard safety feature. The front seat belts are height-adjustable, and occupants will stay protected in case there's an accident with front, side, and curtain airbags, which are standard in all trim levels.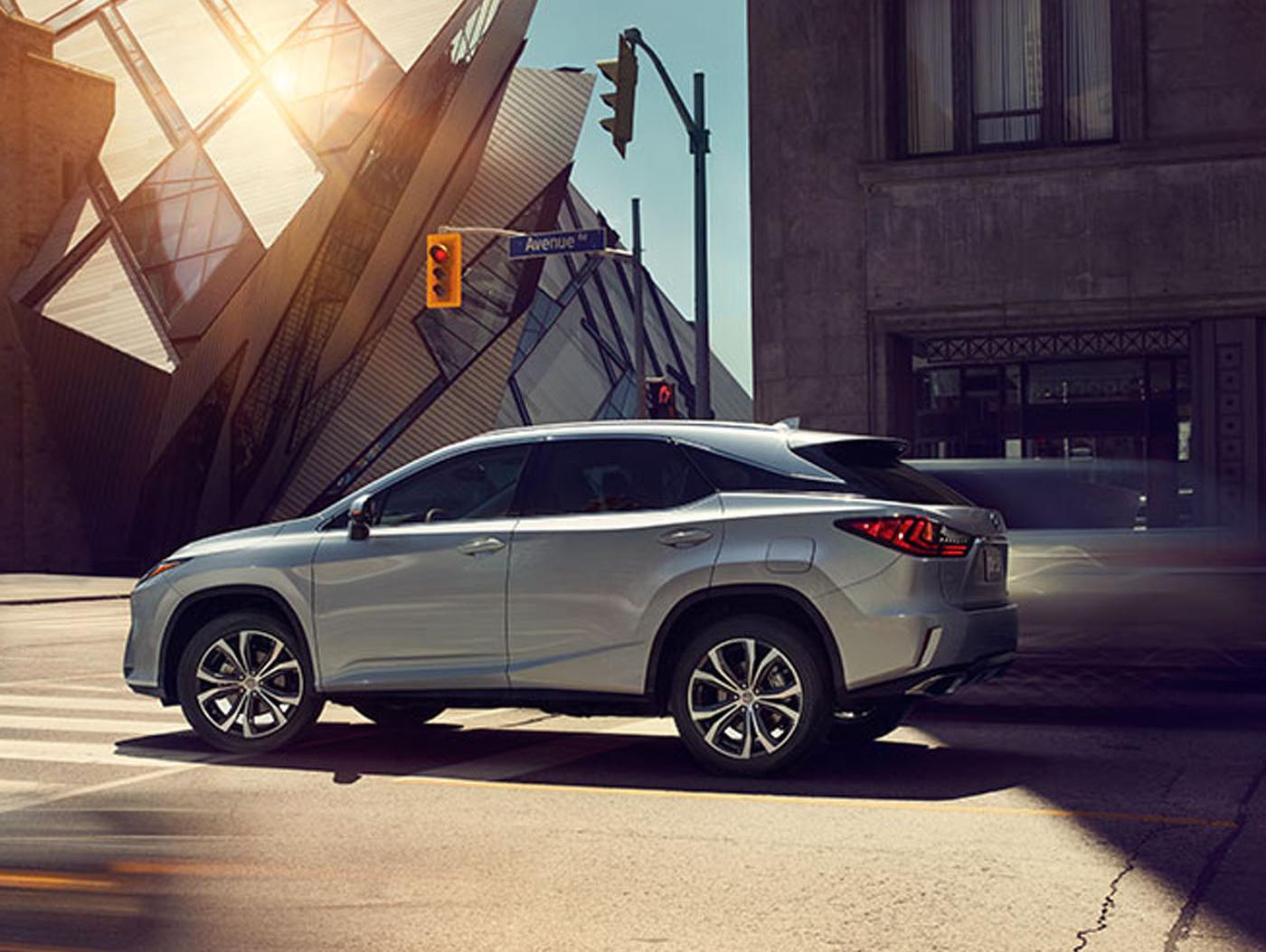 2019 LEXUS RX AT RELIABLE LEXUS